Revbalance Swell 2.0 Balance Board Review
Are you looking for a fun and effective way to improve your balance and core strength or experience Wave-riding in your living room? Revolution Swell 2.0 Paddle Balance Board might be worth checking out. Our review article covers all the details you need to know.
Introduction
Balance boards are becoming more and more popular in the board sports community. For water sports enthusiasts, balance boards offer a unique way to target core muscles and improve the balance and stability required for activities like surfing, paddling, and wakeboarding.
The balance board practice has become so popular that most cable wake parks and surf schools already have balance boards on their premises for you to train before taking sets or riding waves. But balance boards aren't just for pre-surf warm-ups or training; many water sports enthusiasts use them to stay in shape and improve their skills even when they can't hit the waves.
While many balance boards on the market claim to be ideal for water sports training, not all are. That's why we've looked at the Revbalance Swell 2.0 Balance Board in this review article. We'll cover the board's build quality and design, as well as what purpose it best serves. Whether you're a seasoned surfer or just starting out, our review will help you determine if the Revolution Swell 2.0 is the right balance board for you.
Revbalance Swell Deck overview
Revbalance Swell 2.0 is a top-of-the-line board that sets itself apart from the competition in many ways:
They design and make their decks right here in the USA.
Balance Board measures 35.5″ x 14.5″ (90cm x 37cm). This size makes it an excellent fit even for taller people, allowing for a comfortable and spacious platform for practicing balance and core exercises.
Unlike most boards that hold up to 300 lbs (136kg), Revbalance Swell has a weight limit of 450 lbs (204kg) and rev lifetime warranty.
While Swell offers many advantages over its competitors, it also has drawbacks. One of the main downsides is that the deck can scuff easily, and if you've picked the Midnight (Black), you'll surely notice each scratch. However, this flaw is relatively minor compared to the overall benefits of the Revolution Swell deck.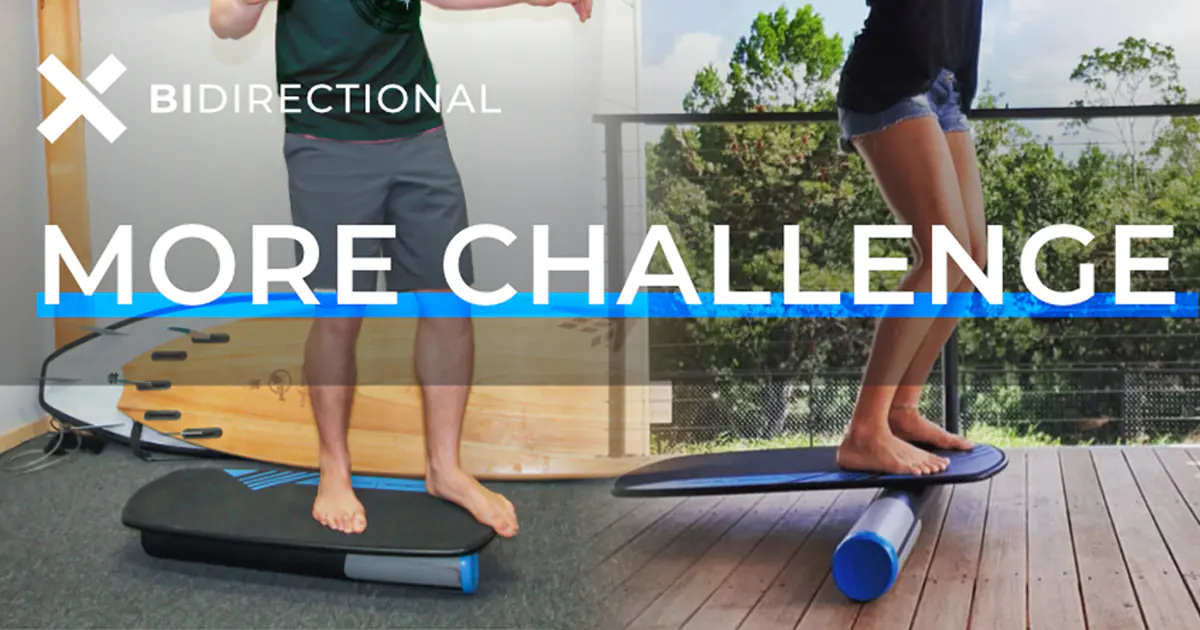 Stoppers and safety
One of the most notable Swell balance board safety features is its use of magnetic stoppers. Revbalance was one of the first manufacturers to incorporate magnetic plugs into their boards, and the benefits are clear. Not only are magnetic pins incredibly easy to install and switch, but they also can hold your board on the roller surprisingly well. Adding four extra holes in the Swell 2.0 made it even more beginner-friendly.
Another safety feature for Swell Board is the Durasoft grip. This specialized coating is applied to the top of the board to provide an outstanding grip. Personally, I'm a bigger fan of boards with a clear grip to ensure friction when attempting tricks, but Durasoft coating is way better on bare feet or hands and elbows if you decide to use this board for your workouts.
Revolution Swell Balance Board Roller
The balance board roller is crucial to any balance board, and Swell 2.0 delivers exceptional benefits with its extended-length rollers. The roller measures 29.5″(75cm) in length, allowing freedom of movement across the whole board, making it an ideal choice for surfers. With the Swell roller, you'll have plenty of space to practice and hone your stability and surfing skills like Cross Step. The only negative about this roller is its diameter. Measuring just over 4″, it's suitable for beginners and advanced users but might be too simple for expert balancers.
Best uses for Revbalance Swell Balance Board
The Revbalance Swell is a universal balance tool that is great for various activities like core and stability training and general fitness. However, the Swell board really shines in its water sports specialization. Especially if you're a surfer, paddler, or windsurfer, with its extended-length roller, the Swell board is an ideal choice for practicing balance and stability exercises and honing your footwork on the board. Whether you want to improve your fitness or surfing game, the Revolution Swell 2.0 is an excellent investment.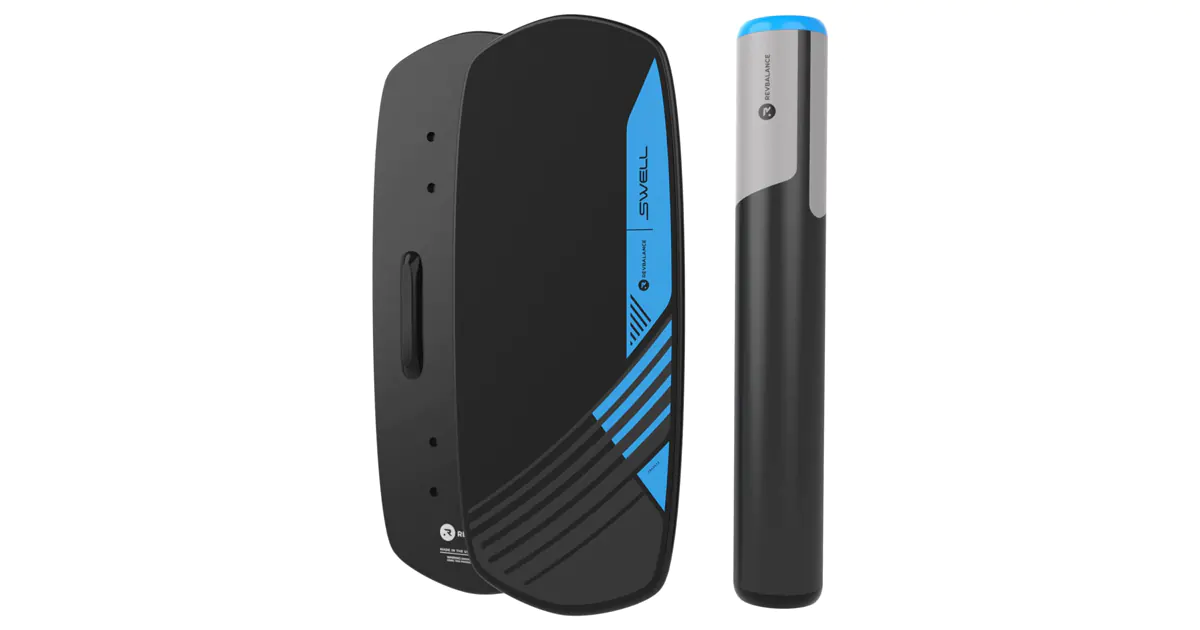 Is the Revbalance Swell Balance Board Worth the Investment? A Look at the Board's Price and Value.
The Revolution Swell Balance Board is priced in the higher range than other balance boards on the market. However, the board's unique features and applications for water sports enthusiasts and excellent build quality make it a good value for its price.
Other great balance board reviews
Final Thoughts on Revbalance Swell 2.0 Paddle Balance Board
Overall, the Revbalance Swell 2.0 Paddle Balance Board is an excellent investment for anyone looking to improve their balance and core strength or practice their footwork for water sports. While the board's higher price might be a deterrent for some, its unique features, such as the extended-length roller or magnetic stoppers, make it stand out from other balance boards on the market. The board's design and build quality are top-notch, making it a durable and long-lasting option for beginners and advanced users. Whether you're a surfer, paddler, or just looking to improve your fitness, the Revbalance Swell is worth considering.
Check price
Check Price of Revolution Swell Balance Board
Find latest price for this product